Smart Energy: Symposium sheds light on renewable energy in Douglas County
By Bridget Callahan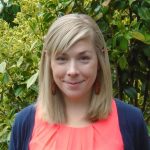 Smart Energy means savings through energy efficiency and clean, renewable energy.
Here in Douglas County, we have the opportunity to embrace both. Energy efficiency means energy savings and money in your pocket, keeping dollars at home and creating jobs for our friends and neighbors. And now, there are opportunities to learn more about energy efficiency, like heating and air conditioning, insulation and weatherization to seal air leaks, as well as home-grown energy production. Local, experienced contractors are available to provide affordable smart energy resources and services.
Clean energy is not a new idea. The last several decades have demonstrated a growing movement to harness clean, renewable energy while increasing efficiency and cost savings at home. Clean energy is not only a healthier alternative to fossil fuels but supports independent energy production here at home while providing jobs and economic benefits to local communities.
The development and applications of smart energy are in the early stages and ready to take off around the Northwest with many communities eager for their chance to grow. As a result, organizations are pairing up to connect rural Oregon communities with the knowledge and resources available to harness their own energy economies. Douglas County Smart Energy, a group that includes all the local utilities, has been working for two years to bring energy efficiency and renewable energy to the forefront of our local economy.
Last April, Sustainable Northwest, a regional nonprofit that works at the intersection of community, economy and ecology, partnered with Douglas County Smart Energy to host the workshop Making Energy Work for Rural Oregon, bringing together businesses, utilities, economic development agencies and local leaders. This workshop was part of a statewide series and was held in several communities around the state, including Klamath Falls, John Day, Talent and Hood River. Each had their own area of focus based on each community's opportunities and obstacles.
In Roseburg, experts discussed cost-saving measures around waste water treatment, weatherization and community solar. Ideas and projects were shared, new goals were set and a coalition of dedicated leaders coalesced. But bringing people together for just this one day was the beginning of a larger conversation that has rippled throughout the state.
Community leaders, businesses and utilities are looking for creative solutions to tough 21st century energy challenges. And so, thanks to the workshop series and the growing need to build a larger network, the 2016 Fall Energy Symposium was envisioned. This upcoming two-day event is the culmination of the workshop series, pulling together knowledge and connections to share practical tools to grow local smart energy economies.
As a result of the expanding desire for a smarter, healthier way to utilize home-grown energy in Douglas County, Roseburg was selected as the location for the Symposium and will bring people from around the state together. Featured workshops include Adding Capacity Through an AmeriCorps RARE Volunteer, Innovative Financing and Emerging Technologies and Lessons Learned from Rural Community Leaders.
With more and more Oregonians calling on a cleaner, more efficient energy future, the Fall Energy Symposium will bring knowledge, resources and innovation together so that rural Oregonians can take control of their energy future.
Come to the Symposium to learn about energy savings and renewable energy and meet our RARE AmeriCorps, Nicole Mandall, who will be assisting in coordinating our exciting community campaign to bring energy efficiency and renewable energy to Douglas County.
The Symposium takes place Oct. 13-14 in Roseburg. For more information about the event, visit http://tinyurl.com/FallSymposium2016 or contact Bridget Callahan at Sustainable Northwest, bcallahan@sustainablenorthwest.org or 503-221-6691.