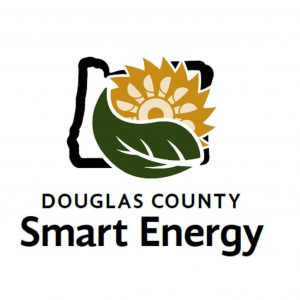 Smart Energy in Your Life Class Series:
Save Energy, Save Money! Local experts will share their knowledge and experience!
When: Thursday evenings starting Oct 11 thru Nov 8th 6:30pm-8:30pm
Location: UCC Wayne Crooch Hall, Room 15
Solar building and adding solar photo-voltaic to your home
Electric and plug-in hybrid car experiences, knowledge and glimpses of the future. How to charge up the battery.
Green and efficient building construction and energy conservation ideas for your home remodeling.
Energy efficient appliances, heating and cooling.
Learn about Federal, State, and utility incentives to save more money.
Register Now! Only $39.00 for all 5 Classes
UCC Community Ed 541-440-4668 umpqua.edu/cwt
*A project of Douglas County Smart Energy – local volunteers giving to our community